Ball Park Nachos (P395)
I didn't care much for these. They were just ordinary nachos with meat, cheese and some bell peppers, onions and tomatoes. Frankly I didn't think it was worth the price.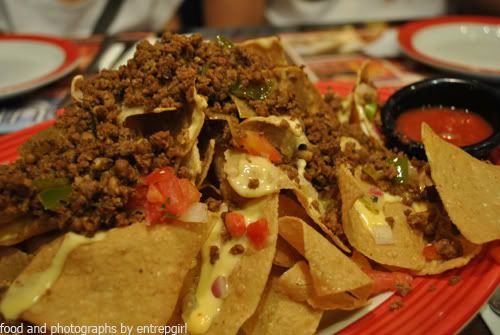 Jack Daniel's Pork Chop (P395)
The pork chop itself was ok, not that tender though. The sweet JD sauce was good, and really helped give the meat a pleasant taste. I love, love their mashed potatoes as always, and the corn were a welcome treat. But still, they could have added more butter to the corn.